Recipe Archive
Recipe Archive
Stuffed Shells
1 lb. pork sausage or ground beef

3 14 oz. cans diced tomatoes

1 6 oz. can tomato paste

1 medium onion, chopped

1 clove garlic, minced

1 T. oil

2 tsp. basil

2 tsp. oregano

(or substitute 4 tsp.

Backyard Patch Italian Seasoning Blend

)

¾ of 32 oz. package of jumbo shells (about 30)

¼ cup parmesan cheese
Cheese mixture:
½ cup cottage cheese

1 15 oz. container ricotta cheese

6 ounces shredded mozzarella

¼ cup grated parmesan cheese

1 egg
Cook the ground meat in oil with onion and garlic in a skillet or Dutch oven until brown. In a large bowl mix the cheeses together with egg and Fine Herbs. Set aside. Drain the fat from the meat and add diced tomatoes. Cook under medium heat until tomatoes reduce and form sauce. Add basil and oregano during last 15 minutes. Once sauce is in last 15 minutes it is time to boil the pasta. Once the pasta is el dente drain and rinse to stop cooking and make easier to handle. Fill the shells with cheese mixture. Place a layer of sauce in the bottom of a 9 x 13 inch baking dish then place the filled shells on the sauce, touching. Pour remaining sauce over filled shells and sprinkle with the last ¼ cup of parmesan cheese.
Three Craft Recipes
Herbed Cornbread in a Can
This makes a fun gift or just a fun presentation method for cornbread at a family event.
1/3 cup yellow cornmeal

¼ cup flour

1 Tbls. sugar

1 tsp. baking powder

1 tsp. savory, parsley or sage

¼ tsp. salt
Place all ingredients in a small bowl and blend with a whisk. Place mix in a small bag and package inside of a 14 to 16 ounce lined can (like a tomato or vegetable can.)
Cornbread Directions:
Preheat oven to 450 degrees. Heat empty can in oven. Empty contents of packet into a small bowl and add 1/3 cup milk, 1 Tbls. vegetable oil and 1 egg white. Mix until well blended. Remove can from oven. Spray well with cooking spray. Pour batter into can. Return to oven and bake for 25 minutes at 450 degrees. Shake gently to remove cornbread from can. Allow to cool slightly before slicing.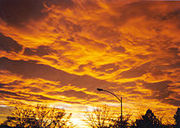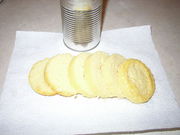 Revitalizing Bath Blend
This lemony bath combination will soothe and relax, while revitalizing muscles and energy.
½ cup lavender flowers

¼ cup lemon verbena

¼ cup lemon balm

(You can substitute ½ cup of one or the other)

½ cup lemon or orange peel

10 drops lavender essential oil

6 drops lemon grass essential oil
Combine all herbs in a plastic bowl. Add oils by the drop and stir with a plastic spoon or spatula (not with your hands.) Allow to meld for an hour and then place about ¼ cup in a cotton muslin bag or heat sealed tea bag.
Label -- TO USE: allow bath bag to steep in hot bath water for 3 to 5 minutes before bathing.
Inspiration Stimulation
A delightful combination of sweet and savory herbs that will help you construct a creative frame of mind. You can make this tea for your wrapping party, or give as a gift for a bit of creativity after the holiday!
Hibiscus

Lemon grass

Rosemary

Pennyroyal

Basil

Cardamom (crushed pods or seeds)
Combine these ingredients in any amounts based on your tastes (equal amounts of each works fine too!)
Label - TO USE: Place 1 teaspoon in a cup of hot water and allow to steep for 5 minutes.